Editor Profiles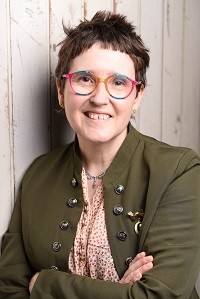 Alison's scientific background is in biomedical sciences and bioinformatics. She read for a degree in Biomedical Sciences at the University of Durham, UK. Having become interested in the then new field of bioinformatics, she then decided to do a Masters in Information Technology at Teesside University, UK. She went on to study at the University of Reading, UK completing a bioinformatics-based PhD on investigating the effects of mutations on the structure of p53, before working for a time in academia, including 8 years as the curator of the CATH protein classification database. After eventually deciding to pursue a career in scientific publishing, she joined BioMed Central in 2014, initially as a Database Editor for the ISRCTN clinical trial registry. Alison joined the BMC series in 2016 and became the Editor for BMC Bioinformatics in 2017. Alison also writes on the BioMed Central blog network and is an Editor for the On Medicine blog.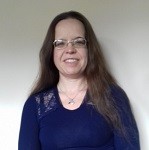 Danielle comes from a biomolecular and bioinformatics background. She read for her bachelor's degree in Biochemistry at the University of York, UK. It was in her third year that she developed an interested for bioinformatics and systems biology. She remained at the University of York to complete a Masters in Biomolecular Science before securing a PhD position at the University of Reading looking at identification of misalignments in protein sequence alignment for protein structure modelling. During her time at the University of Reading she developed an interest in scientific publication and was encouraged to consider a career in that path. After graduating, Danielle joined the BMC-series in 2007, initially working on BMC Bioinformatics, BMC Structural Biology and BMC Evolutionary Biology. Since that time she has gained experience with most of the BMC-series. In 2017 Danielle became the Senior Assistant Editor for BMC Bioinformatics and remains passionate about its continuing development and growth.
Structural analysis
Lukasz Kurgan is the Qimonda Endowed Professor in the Department of Computer Science at the Virginia Commonwealth University. He received Ph.D. in Computer Science from the University of Colorado at Boulder in 2003. Dr. Kurgan joined the editorial board of BMC Bioinformatics in 2010 and currently he is the Section Editor for structural bioinformatics. Dr. Kurgan's research interest are in structural bioinformatics of proteins and small RNAs, from single molecules through entire proteomes/genomes to projects that span thousands of proteomes/genomes. Highlights of recent research coming from his lab include release of widely used computational tools for high-throughput prediction of functional residues in protein sequences, tools that support target selection for structural genomics and methods for functional characterization of intrinsic disorder in proteins. More details are available on the web site of his lab at http://biomine.cs.vcu.edu /

Sequence analysis
João Setubal has been a full professor in the Biochemistry Department of the Institute of Chemistry at the University of São Paulo, Brazil since 2011. Setubal has a PhD in Computer Science (1992) from the University of Washington (USA). He was a faculty member at the University of Campinas (Unicamp, Brazil) (1992-2004), then Associate Professor at the Biocomplexity Institute of Virginia Tech, USA (formerly the Virginia Bioinformatics Institute) (2004-2011), where he still is an Adjunct Faculty. His research interests are in computational tools for genomics, metagenomics, and transcriptomics, and applications of such tools primarily in microbiology and microbial ecology. Setubal joined the Editorial Board of BMC Bioinformatics in 2010 as Associate Editor, and since 2017 he has been a Section Editor. More information at http://www.iq.usp.br/setubal/index-en.html
Machine Learning and Artificial Intelligence in Bioinformatics

Jean-Philippe Vert is a Professor at the Department of Mathematics and Applications of ENS Paris, director of the Centre for Computational Biology at MINES ParisTech, and team leader at Institut Curie, Paris, France. He graduated from Ecole Polytechnique, Ecole des Mines, and obtained his PhD in mathematics from ENS Paris and Paris 6 University. He is interested in statistical machine learning and its applications in computational biology and chemistry. With his lab he develops new methods and studies theoretical properties of techniques for modeling and learning from high-dimensional, structured data such as genomic profiles of chemical structures. He works on various applications including virtual screening, chemogenomics, precision medicine, systems biology or genome architecture. He joined the editorial board of BMC Bioinformatics in 2010, and became a Section Editor in 2015.
Follow
Annual Journal Metrics
Speed
70 days to first decision for reviewed manuscripts only
44 days to first decision for all manuscripts
163 days from submission to acceptance
36 days from acceptance to publication

Citation Impact
3.169 - 2-year Impact Factor
3.629 - 5-year Impact Factor
1.276 - Source Normalized Impact per Paper (SNIP)
1.567 - SCImago Journal Rank (SJR)

Usage
5,167,186 Downloads
5089 Altmetric Mentions