Collections open to submissions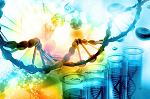 Single-cell technologies Guest edited by David Casero and
Baohua Wang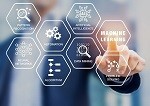 Big Data and Machine Learning in Bioinformatics and Medical Informatics Guest edited by Frank Eisenhanber, Somali Chaterji, Khanh N.Q Le and Placide Poba-Nzaou.
Aims and scope
BMC Bioinformatics is an open access, peer-reviewed journal that considers articles describing novel computational algorithms and software, models and tools, including statistical methods, machine learning and artificial intelligence, as well as systems biology.
Spotlight On
Understanding the impact of climate change and exploring potential solutions to this global threat is more important than ever. Here we share recent highlights from the BMC Series journals.
BMC Series Blog

Annual Journal Metrics
Citation Impact
3.328 - 2-year Impact Factor (2021)
4.341 - 5-year Impact Factor (2021)
1.105 - SNIP (Source Normalized Impact per Paper)
1.246 - SJR (SCImago Journal Rank)

Speed
15 days to first decision for all manuscripts (Median)
56 days to first decision for reviewed manuscripts only (Median)

Usage
6,337,109 Downloads (2021)
8,344 Altmetric mentions (2021)
Follow
Sign up for article alerts and news from this journal