Research article

Open Access
Addressing the Challenge of Defining Valid Proteomic Biomarkers and Classifiers
BMC Bioinformatics
2010
11:594
Received: 3 November 2010
Accepted: 10 December 2010
Published: 10 December 2010
Abstract
Background
The purpose of this manuscript is to provide, based on an extensive analysis of a proteomic data set, suggestions for proper statistical analysis for the discovery of sets of clinically relevant biomarkers. As tractable example we define the measurable proteomic differences between apparently healthy adult males and females. We choose urine as body-fluid of interest and CE-MS, a thoroughly validated platform technology, allowing for routine analysis of a large number of samples. The second urine of the morning was collected from apparently healthy male and female volunteers (aged 21-40) in the course of the routine medical check-up before recruitment at the Hannover Medical School.
Results
We found that the Wilcoxon-test is best suited for the definition of potential biomarkers. Adjustment for multiple testing is necessary. Sample size estimation can be performed based on a small number of observations via resampling from pilot data. Machine learning algorithms appear ideally suited to generate classifiers. Assessment of any results in an independent test-set is essential.
Conclusions
Valid proteomic biomarkers for diagnosis and prognosis only can be defined by applying proper statistical data mining procedures. In particular, a justification of the sample size should be part of the study design.
Keywords
Continuous ComponentHannover Medical SchoolVerification BiasEmpirical Likelihood RatioTraining Sample Size
Background
The field of biomarker discovery or clinical proteomics has raised high hopes generated by reports on potential biomarkers, which in many cases subsequently could not be substantiated in validation studies [
1
,
2
]. Prominent examples are the findings in [
3
,
4
]. This development has resulted in large scepticism from both clinicians and regulatory agencies, which will make the application of valid biomarkers into the arsenal of clinical diagnostics even more of a challenge [
5
,
6
]. Further, it is now generally accepted that single biomarkers are unlikely to result in major advancements as the complexity of disease cannot be captured by a single marker; instead, a panel of such biomarkers must be employed [
7
,
8
]. However, it is equally evident that such a panel must consist of clearly defined and validated biomarkers in order to provide a well defined signature. This raises the issue of the definition of a valid biomarker. As this is obviously of central importance, we have revisited this issue, not only employing theoretical considerations, but also by using a tractable yet realistic case study. The theoretical considerations in this area apply to the following main challenges:
1

Is the change (frequency or abundance) of a certain molecule observed in a proteomics study of disease, the result of the disease, or does it merely reflect an artefact due to technical variability in the pre-analytical steps or in the analysis, biological variability, or bias introduced in the study (e.g. due to lifestyle, age, and gender)?

2

How should we estimate the number of samples required for the definition of likely valid biomarkers?

3

Which algorithms can be employed to combine biomarkers into a multi-marker classifier, and how can the validity of a multi-marker classifier be assessed? Is validation in an independent test set necessary?
In an effort to investigate these issues and propose answers to these questions, we have employed different analysis and statistical strategies towards biomarker definition and validation using a set of data obtained from real samples. While technical differences do exist between proteomics and peptidomics, these approaches investigate a highly similar chemical entity, and the problems and challenges associated with the identification of potential proteomic and peptidomics biomarkers (features significantly associated with the studied physiological or pathophysiological condition) are essentially identical. Therefore, we feel it is appropriate not to distinguish between peptidomics and proteomics throughout this manuscript. Several platforms for proteomics or peptidomics are currently being used in biomarker discovery studies (reviewed in e.g. [9].
We have chosen data from CE-MS as one representative example, due to the following reasons: a) CE-MS is being used in clinical trials and data from CE-MS are applied in clinical decision-making, b) sufficient datasets of CE-MS were available to us, and c) the analytical performance characteristics of the CE-MS platform are well documented [10, 11]
In order to permit a rigorous and realistic assessment of the methodology, the study must (i) represent a real proteomic dataset that is acquired using the same technologies and experimental design as for a biomarker study; (ii) be a classification problem with "typical" complexity, but simple enough to be tractable by standard methods; and (iii) permit the deployment of commonly used statistical analysis strategies in order to benchmark them against an unequivocal outcome. Based on these considerations we choose as an example the definition of proteomic differences between apparently healthy adult males and females. This avoids any bias due to a non-verifiable physiological condition in the subjects, since gender can be assessed with close to 100% confidence [12]. This design avoids an important problem in biomarker discovery pipelines: the so called verification bias. This bias occurs if subjects are not equally likely to have the diagnosis verified by a gold-standard test and if selection for further evaluation is dependent on the diagnostic test result. Of course, in general the clinical situation will not allow for such a sharp definition as in the male-female case, but standard methods exist for accounting for the verification bias if the clinical readout cannot be assigned with 100% confidence [13–15]. We also used a cohort of subjects with diabetes type II either with normal kidney function (controls, CD) or diabetic nephropathy (cases, DN) to demonstrate the applicability of the methods to a case where the clinical readout may not be verified with 100% confidence. The difference in the male-female study turned out to be more subtle than in the CD versus DN case, as the differences between the proteomic profiles between males and females are less pronounced than in the CD-DN case.
As body fluid to be analysed we have chosen urine. The urinary proteome/peptidome is of high stability, reducing pre-analytical variability [16]. CE-MS was chosen as technology as it allows for the routine analysis of a large number of samples, and has been thoroughly validated as a platform technology for proteomic biomarker studies [17]. As result of the current study we demonstrate the importance of a strict and correct use of statistics, especially adjustment for multiple testing. We further describe algorithms that enable prediction of the number of samples required for the definition of biomarkers with high confidence. The results presented here also show that different machine learning algorithms perform similarly (and very well) in establishing discriminatory multi-marker models. However, it is equally evident that these only lead to meaningful results if the number of data points employed is sufficient to learn the difference between the groups, and that the performance of such models can only be assessed on an independent test set. Although our results have been obtained with a particular proteomic technology, CE-MS, the principal conceptual considerations, and hence also the conclusions, are independent of the technology used. Therefore, the results reported here should also be applicable to other datasets generated using alternative standard proteomics technologies such as LC-MS or MALDI. Unfortunately, to the best of our knowledge, there is currently no similar dataset publicly available for MALDI or for LC-MS. Hence, we cannot report on the application of the proposed methods for either platform.
Conclusions
In this report we have examined what requirements have to be met in order to identify significant proteomic biomarkers and establish classifiers that have a high probability of being valid and can be generalized. To avoid misinterpretation: we did not aim at actually identifying biomarkers that we claim to be gender-associated. The aim of this study was purely to analyse and delineate approaches which ensure a robust study design. In addition, we realize that a study aiming at the identification of biomarkers for classifiers is associated with further challenges, like the above mentioned verification bias. However, some of the main challenges in biomarker discovery may best be investigated using a well defined experimental system, as the one chosen here. In regard to the first major challenge: how to improve the detection of biomarkers clearly associated to disease, we show that the WT test seems to be best suited for this challenge. However, it also is evident that statistical analysis must be adjusted for multiple testing [
43
], and we demonstrate the deleterious effects of the avoidance of multiple testing. This effect is even more pronounced when only a small number of samples is being used for the analysis. The un-adjusted
p
-values obtained from a small sample set are essentially meaningless, and are not at all connected with the probability of a certain molecule to be a true biomarker in the test set. In fact, the commonly made silent assumption that among the apparently significant biomarkers (based on unadjusted testing), true significant biomarkers can be found with higher probability than in the apparently non-significant group, could not be verified (data not shown). In our dataset the actual significant features were evenly distributed in these two artificial groups (unadjusted
p
-values below and above 0.05), which are only generated due to inappropriate statistics, hence they should be considered to be artefacts. This again underlines the notion that unadjusted
p
-values should not be reported in the absence of other evidence. The lack of statistical power, as well as the unadjusted
p
-values that erroneously are often considered significant, are mostly a consequence of an incorrect estimation of the true distribution. Due to the relatively high variability observed (in the datasets employed here mostly due to biological variability), the true mean cannot be correctly assessed based on a small set of samples. The incorrect distribution suggests significant differences, which in fact are not true. Only upon investigation of a sufficiently large number of samples can the true mean in the cases and controls be determined. This is also evident from the example shown in Figure
7
. We also show that confidence in the identified biomarkers can be further improved by resampling of the data, thereby generating a larger number of experiments. Biomarkers that appear significant in each of these experiments, are likely also significant in an independent test set, hence can be generalized. While such a strategy clearly comes at a cost: the number of biomarkers identified is significantly lower, this strategy may nevertheless represent a preferred option to define likely valid biomarkers, due to the high level of confidence that can be reached. Based on a representative proteomic data set, we also presented methods for answering the second important question: how to estimate the required sample size, both for class comparison (differential sample size) and subject classification (discriminative sample size). Our data demonstrate that estimation of the differential sample size required for achieving significance in detecting a certain number of specific biomarkers is possible based on resampling from a relatively small dataset. While we have successfully employed only 7 cases and controls, it seems advisable to slightly increase this number to 12 [
44
]. A similar strategy may be adopted for estimating the discriminative sample size required for achieving a predefined confidence of a given classifier. Based on the data subsequently obtained, we used the approach of fitting learning curves. This approach may result in an overestimation of the required discriminative sample size. This is in fact beneficial, as it will generally avoid the initiation of an underpowered study. Our data also indicate that testing of biomarkers (e.g. by assessing the
p
-value) or biomarker models (e.g. by cross validation) in the training set will likely result in an overestimation of their quality. As a consequence, it appears that the quality of biomarkers or combinations thereof can only be addressed with confidence in an independent test set. Even when analysing a significant number of samples, statistics appears to overestimate the value of the potential biomarkers. Statistics is based on the assumption of an even distribution of the features across the training and test sets, that the findings can be generalized, and on the association with (in our example) gender only. This is apparently not even the case when using the data from 134 cases and controls. The expected result, that 95% of the significant biomarkers should stay significant in the test set, could not be observed. This may indicate that additional variables influence the outcome, and result in an overestimation of the statistical value. Especially when sample sizes are small, even statistically valid results must be interpreted with caution. In such situations, findings should be viewed as tentative and exploratory rather than conclusive. Our results further reveal that different machine learning algorithms perform similarly well, and seem to outperform linear classifiers. How-ever, we could also clearly demonstrate that the assessment of the performance of such a classifier can only be performed on an independent test set, the results obtained from the training set (even when performing leave-one-out cross validation) may be misleading. Based on the data presented here, it appears advisable to begin a study aiming at identification of biomarkers or classifiers by performing an analysis of 12 cases and controls, estimate sample size required for certain performance (e.g. accuracy of classification, level of confidence for biomarkers) based on re-sampling, and then perform the actual study with a sufficiently large set of samples. Potential biomarkers must pass WT, adjusted for multiple testing, preferably consistently when employing a set of > 30 resamples that each contain e.g. 70% of the available data. Classifiers are best established employing any of the available machine learning algorithms. The validity of both, biomarkers and classifiers, is generally overestimated in the training set, hence can only be addressed with confidence in an independent test set. The methods proposed here are independent on which clinical readout is considered. This fact has been shown by applying them to a dataset composed from diabetes type II either with normal kidney function or diabetic nephropathy. This last case study shows that the male-female case is reasonably representative of situations where the search for biomarkers and the classification tasks are rather involved.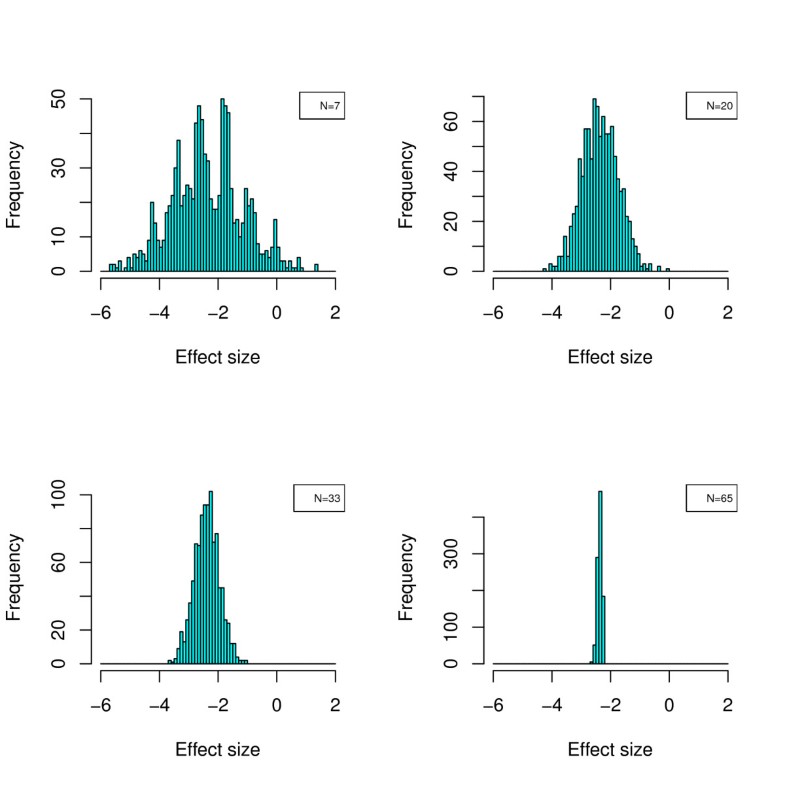 Authors' information
Joost P Schanstra, Antonia Vlahou and Harald Mischak are all members of EUROKUP
List of abbreviations used
1) AUC:

area under the ROC curve
2) AAC:

area above the ROC curve
3) BH:

Benjamini-Hochberg
4) CE-MS:

capillary electrophoresis coupled mass spectrometry
5) CD:

diabetes type II with normal kidney function
6) DN:

diabetic nephropathy
7) ESI:

electro-spray ionization
8) FDR:

false discovery rate
9) GLM:

generalized linear model
10) LC-MS:

liquid chromatography coupled mass spectrometry
11) LOD:

limit of detection
12) LOOCV:

leave-one-out cross validation
13) MALDI:

matrix assisted laser desorption ionization
14) MER:

misclassification error rate
15) Ndiff:

differential sample size
16) Ndisc:

discriminative sample size
17) ROC:

receiver operating characteristic
18) SQL:

structured query language
19) SVM:

support vector machine
20) WT:

Wilcoxon rank sum test.
Declarations
Acknowledgements
This work was funded in part by grants from the European Union through InGenious HyperCare (LSHM-C7-2006-037093) and Geninca (HEALTH-F2-2008-202230) to HM and the EuroKUP COST Action (BM0702) and AV from the FP7 DECanBio (201333) and by the European Community's 7th Framework Programme, grant agreement HEALTH-F2-2009-241544 (SysKID). JPS acknowledges financial support from the Agence Nationale pour la Rechérche (ANR-07-PHYSIO-004-01), and support by Inserm, the "Direction Régional Clinique" (CHU de Toulouse, France) under the Interface program. WK is supported by the Science Foundation Ireland under Grant No. 06/CE/B1129.
Authors' Affiliations
(1)
Mosaiques diagnostics and therapeutics, Hannover, Germany
(2)
Water and Environment Research Group, School of Engineering, University of Glasgow, Glasgow, UK
(3)
Computer Science Department, University of Geneva, Geneva, Switzerland
(4)
Laboratory of Tropical Crop Improvement, Katholieke Universiteit, Leuven, Belgium
(5)
The Beatson Institute for Cancer Research and Sir Henry Wellcome Functional Genomics Facility, University of Glasgow, Glasgow, UK
(6)
Systems Biology Ireland, Conway Institute, Belfield, Ireland
(7)
Institut National de la Santé et de la Recherche Médicale (INSERM), Toulouse, France
(8)
Université Toulouse III Paul-Sabatier, Institut de Médecine Moleculaire de Rangueil, Toulouse, France
(9)
Department of Nephrology, Hannover Medical School, Hannover, Germany
(10)
BHF Glasgow Cardiovascular Research Centre, University of Glasgow, Glasgow, UK
(11)
Research Foundation, Academy of Athens, Athens, Greece
(12)
Department of Statistical Science, University College London, London, UK
Copyright
© Dakna et al; licensee BioMed Central Ltd. 2010
This article is published under license to BioMed Central Ltd. This is an Open Access article distributed under the terms of the Creative Commons Attribution License (<url>http://creativecommons.org/licenses/by/2.0</url>), which permits unrestricted use, distribution, and reproduction in any medium, provided the original work is properly cited.