Erratum to: Implementation of a methodology for determining elastic properties of lipid assemblies from molecular dynamics simulations
BMC Bioinformatics volume 17, Article number: 236 (2016)
893 Accesses

1 Citations

1 Altmetric
Unfortunately, the original version of this article [1] contained an error. The incorrect version of Scheme 4 was used and Scheme 4 and 6 were also accidentally interchanged during processing. The correct schema and labelling is presented below.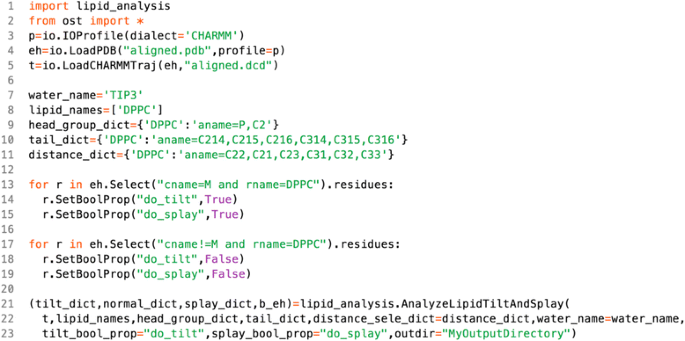 Scheme 4. Calculating lipid tilts and splays

Scheme 6. Calculate tilts and splays for each leaflet of a planar bilayer separately
Reference
1.

Johner N, Harries D, Khelashvili G. Implementation of a methodology for determining elastic properties of lipid assemblies from molecular dynamics simulations. BMC Bioinformatics. 2016;17:161.
Rights and permissions
Open Access This article is distributed under the terms of the Creative Commons Attribution 4.0 International License (http://creativecommons.org/licenses/by/4.0/), which permits unrestricted use, distribution, and reproduction in any medium, provided you give appropriate credit to the original author(s) and the source, provide a link to the Creative Commons license, and indicate if changes were made. The Creative Commons Public Domain Dedication waiver (http://creativecommons.org/publicdomain/zero/1.0/) applies to the data made available in this article, unless otherwise stated.
About this article
Cite this article
Johner, N., Harries, D. & Khelashvili, G. Erratum to: Implementation of a methodology for determining elastic properties of lipid assemblies from molecular dynamics simulations. BMC Bioinformatics 17, 236 (2016). https://doi.org/10.1186/s12859-016-1091-9
Received:

Accepted:

Published: